I just acquired a wall thickness gauge to assist with my addiction to classic shotguns.  Before you shoot something a hundred years old (or even fifty), you want to ensure it met proof, hasn't been reamed, compare chamber specs to the proof marks, if any, determine chamber length, load, and wall thickness. For example, 12 gauge shotguns might be spec'ed for anything from 2" all the way to 3.75" long shells, and while the longer chambers can take the shorter shells, the inverse is most definitely not true. Then, have the barrels been filed and refinished?  The bore polished?
And given the investment some of these represent--we're talking guns that come in their own custom fitted luggage with their own monogrammed accessories, and a label that notes the maker was "By Appointment to Her Majesty" (Queen Victoria) and about a dozen princes and dukes, you damned sure either pay someone to check the gun over for you, or get the tools to do it.  So I dropped $600 without thinking twice.
I had some problems learning to calibrate it, because I was way overthinking things. A call to the manufacturer cleared that up, and I was good to go.
What you need to know is that shotguns have most of their propellant impulse inside the chamber, and don't need barrels as heavy as rifles do.  So the recommended minimum wall thickness for a shotgun is .020".  Below that you really shouldn't shoot it, and should consider replacement of the barrels, having them relined, or sleeved.
The conversation with the guns went like this:
Stoeger, Brazil: I am a tactical shotgun! .020" doesn't allow for extra heavy loads or crashing through doors.  .035" is much better.
Williams and Powell, Liverpool: These barrels were replaced in 1954 after 70 years of honorable service. The new ordnance steel barrels are proofed at 3 tons pressure and have a minimum thickness of .028".
Luciano Rota, Italy: Pfah.  Leeway is good.  .030" will remain reliable, and it's easy enough for anyone with muscle.
Westley Richards, London:  I am 141 years old, and after being refinished, my double twist Persian damascus bores are right at .027, with one eroded ring at .020." I am a fine gentleman's gun and have the balance to show for it. Not to mention better lines than you'll find in most Soho nightclubs. They will probably still proof for nitro as well. (Leans back in chair and puffs fine cigar with sherry.)
Robert Faller, Freiburg: (Drags off cigarette.) Ze English are wimps! A gun is a tool for MENSCHEN!  There's that one thin spot from wear, down around .028", but otherwise these tubes are .035" to take hunting loads worthy of the Black Forest.


Mortimer, Edinburgh:  (Sips single malt.) Damned right they are. Old school percussion guns with laminated barrels are .040", in case the whisky causes you to lose track of the charge.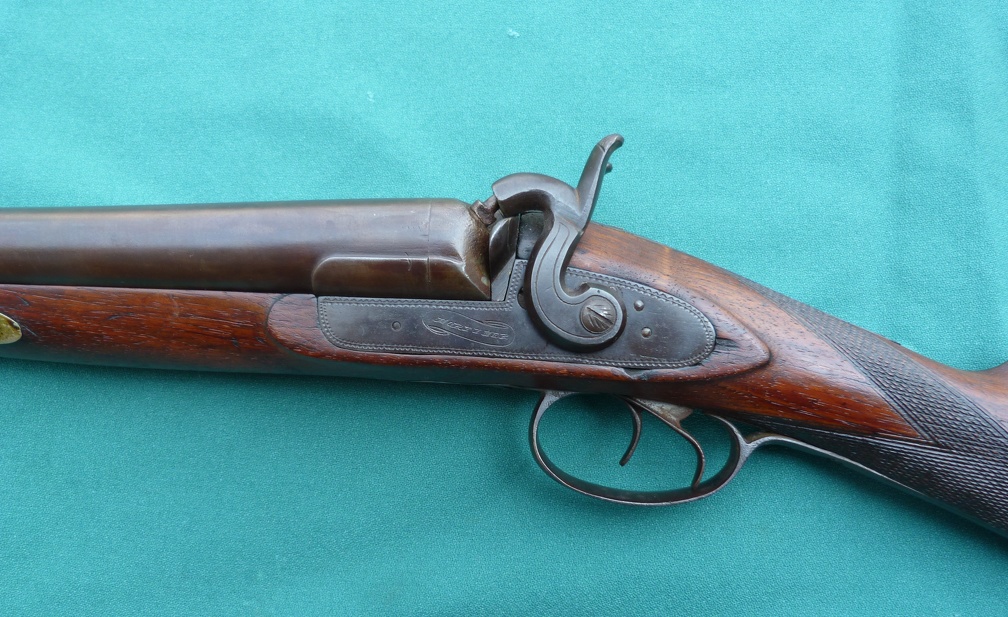 W&C Scott & Sons, Birmingham: (Leans back on cane.) You kids are all wankers.  Not only am I 10 gauge and laminated, I'm walled at .045". Do you want to dance? Or do you want to bloody shoot?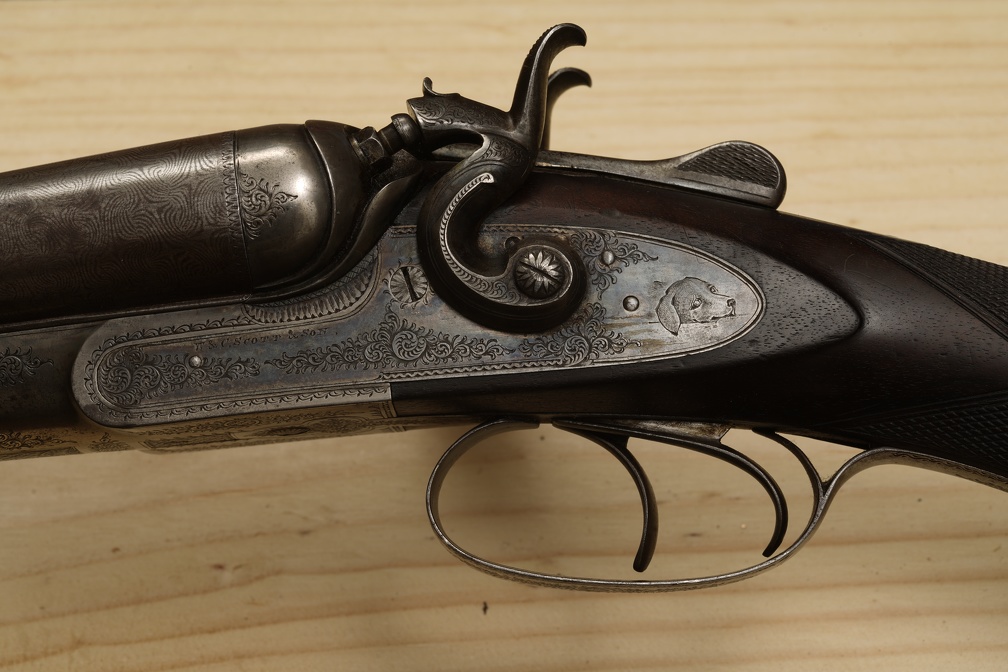 Henri Pieper, Liege: (Pulls out pipe, blows huge cloud of smoke.)  Va te faire foutre! I am a professional and there are no chances here!  Three bar twist laminate barrels.  Walls are .050" up to .070" and threaded into a solid steel monobloc, which I patented. You have improved the pressure curve of your modern propellants, you say?  DO YOUR WORST! Phallicly stuff your nitrocellulose shells into my 137 year old chambers, and pull the trigger.  PULL THE TRIGGER! Pull it, ta chatte! BE A MAN!


So, yeah, some of these old guns are fucking tanks. The myth that you can't possibly shoot old guns at all, and if you can, you have to use half loads, is BS.