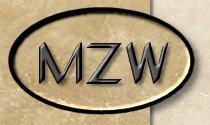 Michael Z. Williamson
Writer
Read advance samples of my upcoming works at Dahak.
Go to "Book Samples" and be sure to check out the other fine authors, too.
2011
September 30

Because He Deserves No Less
PFC Dan Gronde was the victim of an I.E.D in Afghanistan on July 24th. He suffered fragmentation wounds to his abdomen and back. His buddy suffered knee damage. With a very grateful and troubled look he tells me feels lucky. Most of the casualties in his unit's area suffer limb loss or death.
Dan is on medical leave here in Indianapolis, and got treated to a meal at Chili's. He didn't realize that while he ate, a small crowd of family, friends, vets and even a member of the Young Marines were gathering outside to greet him.